24/7 Emergency Services | Over 48 Years of Experience | Family-Owned | Chicagoland & Northwest Indiana
A fire pump is like the beating heart of a fire sprinkler system. When activated, it ensures the required pressure is available. Fire pumps are often essential components of a building's fire protection system and work in tandem with fire and life safety systems to protect people, buildings, and assets in case of a fire emergency.
This fire and life safety device is commonly used in conjunction with sprinkler systems in high-rise buildings and for warehouses that contain high-hazard storage. Fire pumps are installed when the available water supply cannot meet the required hydraulic demand. As part of a fire sprinkler system, a fire pump receives water from either an underground water supply or a water tank, lake, or reservoir, and is powered by electricity or diesel fuel.
Fire pumps provide fire sprinkler systems with an extra boost of water pressure to ensure the system receives the required amount of water. A well-designed and professionally installed fire pump will bolster the building's ability to extinguish the threat while swiftly minimizing water damage. The most frequently used types of fire pumps are: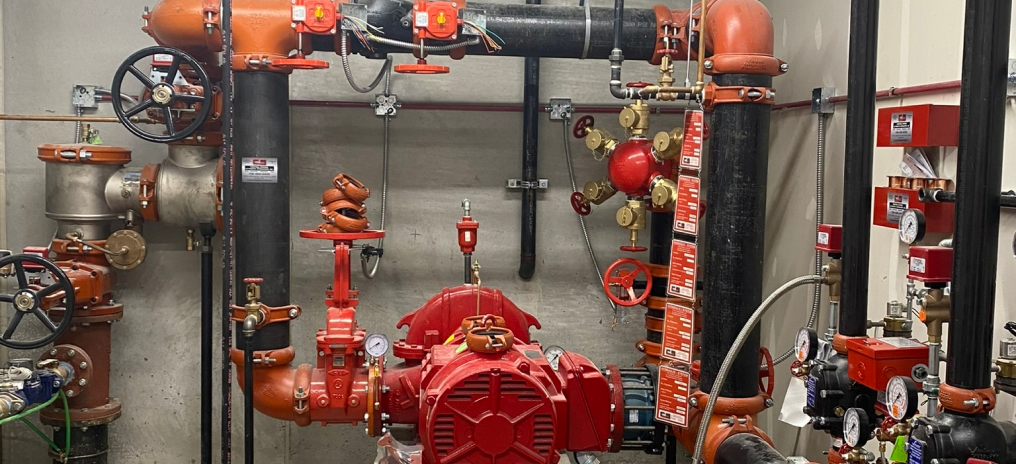 The most common type of fire pump is the horizontal split case, primarily due to its economical price and higher water flow applications. This fire pump is easily accessible, making repairs and maintenance frictionless and their product lifespan longer.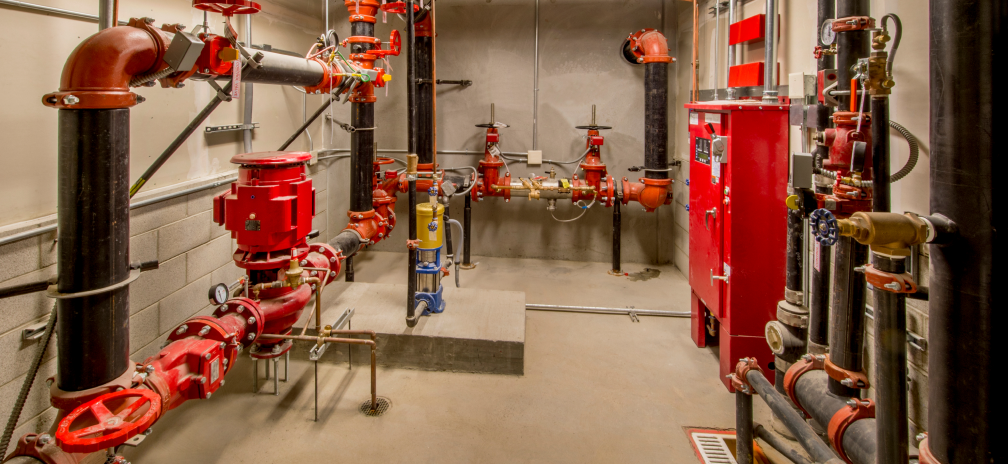 The vertical inline fire pump is a single-stage centrifugal pump designed for vertical installation. This pump's defining feature is the ability to provide a smooth flow of water throughout the system due to the suction and delivery being in line with each other. The vertical design of this fire pump makes it an ideal fire pump option for
building owners who are constrained by smaller spaces.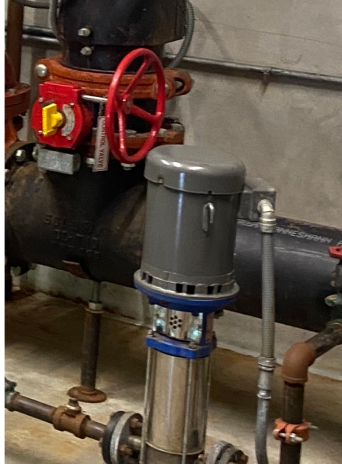 Also referred to as a pressure maintenance pump, the jockey pump is a secondary maintenance pump that assists in maintaining the pressure in the fire sprinkler system to avoid non-emergency starting of the main fire pump. This pump is designed to activate before the main fire pump to help the system return to its minimum working pressure.
Explore Central States AutomaticSprinklers Other Services
Inspection,Testing, &Maintenance
Explore Central States AutomaticSprinklers Other Services
Inspection,Testing, &Maintenance